Mulrines UK – Deeside
Added value dairy and dairy alternative beverages.
For over 14 years this facility has produced a broad range of UHT (Ultra High Temperature) beverage products, covering dairy, dairy alternatives and nutraceuticals. Our staff have developed significance expertise from their experience in this area over a lengthy period of time
The product range has been sold in the UK, Continental Europe and the US markets.
The plant has C.N.C.A. approval for the Chinese market. The facility has a number of aseptic fibre board lines.
Currently the business is focussed on producing a range of added value dairy products in both portion size and take home packs, as well as a wide range of dairy alternatives.
As with the Irish site, Mulrines UK fills product for Brand owners to their specification. Located near Chester, this facility is well positioned in terms of airport access, (Liverpool and Manchester) as well as sitting astride the main motorway network.
Juice Press Milk +
The Goodness of milk with the flavour for Fruit when you feel like something different.
A school approved product with No Added Sugar, High in Protein and Fat Free. Juice Press+ are always full of flavour available in Orange, Raspberry & Blueberry and Peach & Apricot.
A tasty treat in any kids lunchbox.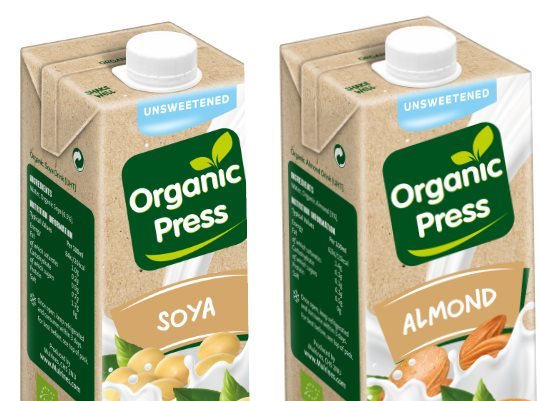 Organic Press Range
Organic Press Almond Milk
A tasty drink that can be used in cereals and smoothies or just in a glass on its own.
Organic Press Soya Milk
An Organic balance to a healthy diet for you to enjoy in your morning cereal or smoothie.
Mooies Flavoured Milk Drinks
Flavoured milk that comes in three tasty flavours, Strawberry, Banana and Chocolate.
A school compliant product that is a natural source of Calcium and Protein.
Mooies flavoured milk is (UHT) treated, which gives it a longer shelf-life.